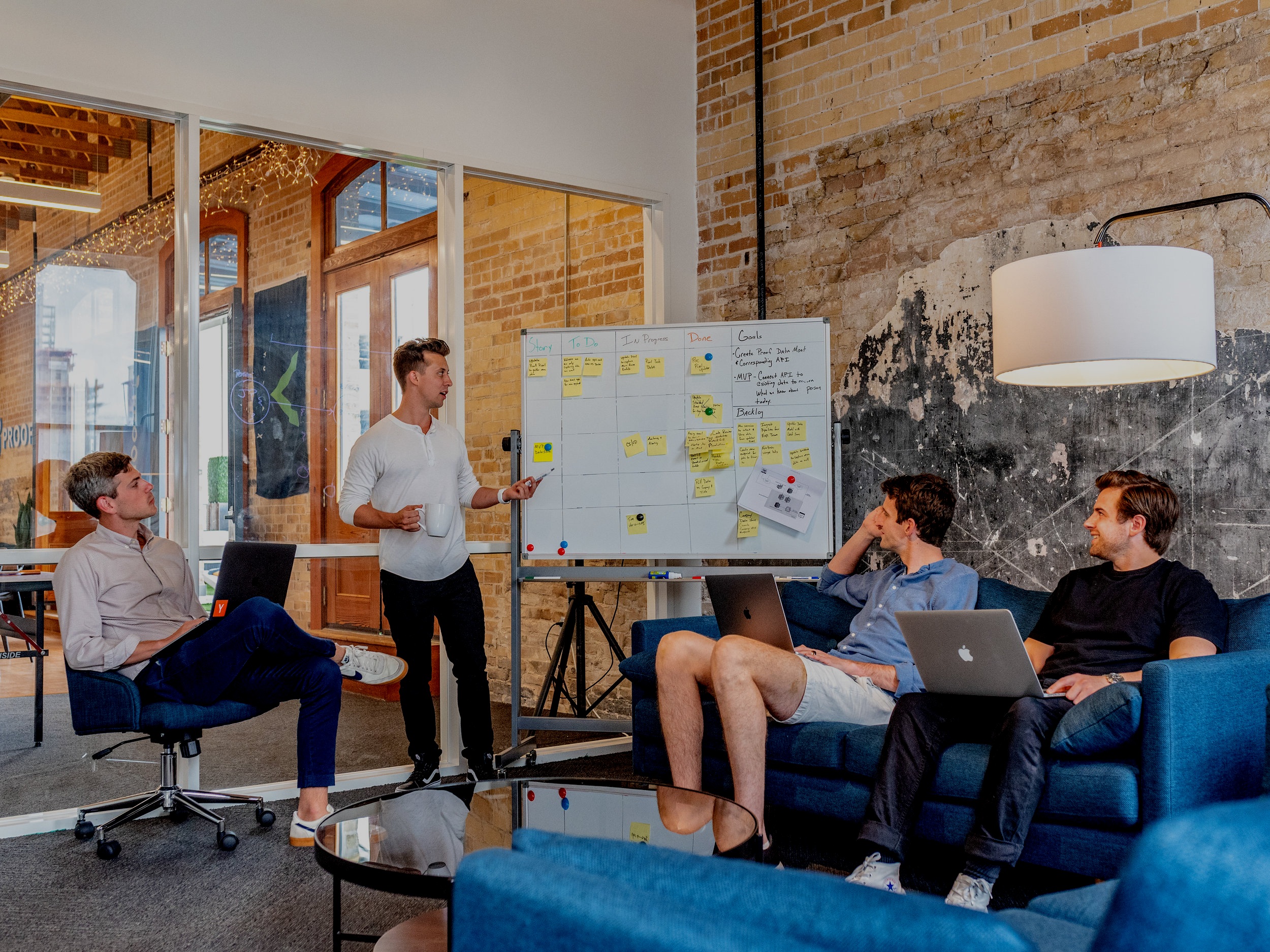 High performing organisations are made up of high quality relationships
What problem are we solving?
Despite most stakeholders in an organisation wanting the same outcomes, 2 main factors cause misalignment:
Context: business is often complex and stressful causing human beings to behave irrationally, meaning their values and behaviour get misaligned

Content: each individual has a slightly different method of achieving performance from themselves
Multiply these factors by the number of relationships in an organisation and it's easy to see why wellbeing, productivity and performance is so challenging.
To overcome this, our mission at RiddleBox is to establish our measure of relationship quality, the RBX Index, as a common performance metric in organisations worldwide.
What do we define as a high quality relationship?
One which is based on mutual trust and empathy, which inspires mutual loyalty, commitment and satisfaction. When this exists between leaders and employees, and between employees and customers, the result is likely to be an organisation which works for everyone.
If you want to join our mission, get in touch to book a demo:
How and why does the RBX Index work?
The RBX Index:
Uses data from a brief survey to measure the quality of the relationship between different individuals and groups across organisations

Generates personalised reports for participants giving clear insights and cross-sector benchmarking

Provides a structure for a positive coaching conversation with leaders to form a focused action plan which leverages key strengths

Correlates the quality of employee and customer relationships to the financial performance of the organisation

Should be measured every 4 months to ensure a continual improvement path
Above all, using the RBX Index is designed to be a positive experience for organisations. We'll help participants to understand what's really working, and how that success can be expanded.
How does the RBX Index compare?
There are numerous tools and resources available to organisations to address these challenges, but common shortcomings include:
Too great a focus on weaknesses or negatives creates fear, stress and inaction from participants

Emphasis on treating the symptom, not the cause: engagement emerges from high quality relationships

Difficult or non-existent correlation to financial performance due to too much or too little quantitative data
The RBX Index is based on extensive academic, scientific and practical research to provide the simplest yet most rigorous way to assess the quality of any relationship.
The RBX Index is a single score, out of 100, which reflects the levels of trust, empathy, loyalty, commitment and satisfaction in a relationship. Over the years we have built up sector averages to enable organisations to benchmark themselves with others:
What return on investment can the RBX Index generate?